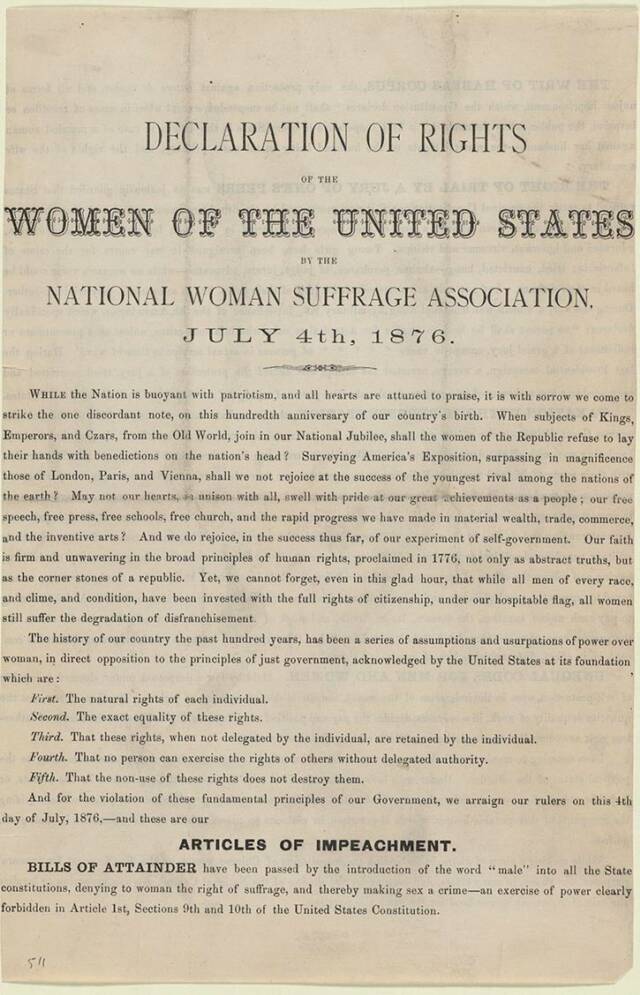 WOMEN'S FIRST "DECLARATION OF RIGHTS"

NATIONAL WOMEN'S SUFFRAGE ASSOCIATION

On July 4, 1876, during the Centennial Celebration of the Declaration of Independence, the National Woman Suffrage Association adopted a ringing Declaration of Rights of the Women of the United States. The association sought equal rights for women and particularly the right to vote.

It took women until Aug 26, 1920 to be able to ratify the U.S. Constitutional 19th Amendment so women could legally vote nationwide.